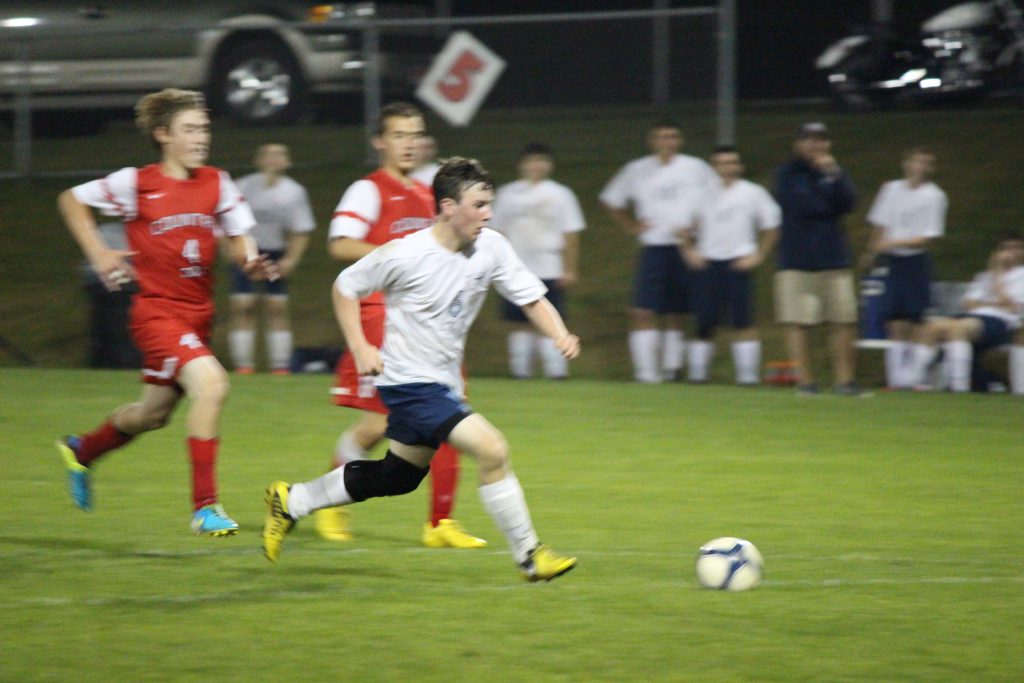 CCA ATHLETICS OVERVIEW (GO FALCONS!)
Back-to-back Boy's Varsity Soccer League Champions!
2018-2019 League Champion
2019-2020 League Champion
We believe that athletics can serve an important role in the development of our students' character and also in the life of the school.
Athletics (grades 6-12)
Girls – Cross Country, Soccer, Basketball, Volleyball and Track
Boys – Cross Country, Soccer, Basketball, Track and Lacrosse
Intramural Sports (grades K-12)
Soccer, Basketball, Indoor Soccer, Flag Football
CCA CO-CURRICULAR PHILOSOPHY
CCA partners with parents in the education of their children. As a partner, CCA staff recognizes that school activities should not overwhelm families and detract from the centrality of the family in our students' lives. The school also recognizes that the school calendar and workload requirements should not preclude our students from being involved in their churches. While our contemporary culture embraces busyness and unbalanced lives, we seek to act counter-culturally in this regard by establishing the following guidelines.
Upper school students should not regularly be required to spend more than two hours per night on homework, except in cases where student planning and procrastination has caused the additional time.
Upper school students should not miss the family dinner hour (i.e., the school activity will end by 6:00) more than twice each week for any co-curricular activity. Exceptions may be granted when activities must be rescheduled due to weather or other unforeseen event.
Any co-curricular activity will meet a maximum of four days per week. Any exception must be approved by the CCA administration and would be for clear reasons.
Upper school students will be required to use their in-school study hall periods to complete homework or to read so that they are not using family time to complete homework ignored during study hall times. Students may occasionally volunteer to help around CCA during a study hall time.
For more information:
Covenant Christian Academy
1982 Locust Lane
Harrisburg, Pennsylvania 17109
Telephone: 717-540-9885
Email: [email protected]