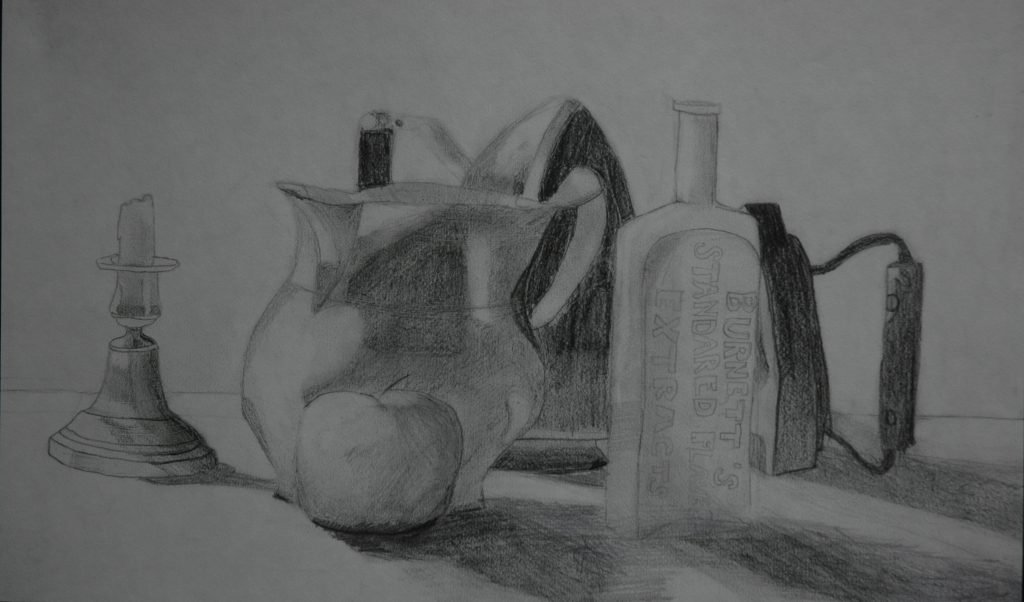 The mission of Covenant Christian Academy is to provide students with a classical education that:
Imparts an excellent academic foundation and a love for learning;
Trains them to see and submit to the Lordship of Christ in every sphere of life;
Prepares them to effectively serve God and thoughtfully engage the world with a distinctly Christian worldview.
Core Values
In the pursuit of our mission, we hold to the following core values:
We embrace historic Christianity as represented in the tradition of the Protestant Reformation and which is expressed in the The Cambridge Declaration of the Alliance of Confessing Evangelicals. Major tenets include:
Sola Scriptura: We reaffirm the inerrant Scripture to be the sole source of written divine revelation, which alone can bind the conscience. The Bible alone teaches all that is necessary for our salvation from sin and is the standard by which all Christian behavior must be measured.
Solus Christus: We reaffirm that our salvation is accomplished by the mediatorial work of the historical Christ alone. His sinless life and substitutionary atonement alone are sufficient for our justification and reconciliation to the Father.
Sola Gratia: We reaffirm that in salvation we are rescued from God's wrath by his grace alone. It is the supernatural work of the Holy Spirit that brings us to Christ by releasing us from our bondage to sin and raising us from spiritual death to spiritual life.
Sola Fide: We reaffirm that justification is by grace alone through faith alone because of Christ alone. In justification Christ's righteousness is imputed to us as the only possible satisfaction of God's perfect justice.
Soli Deo Gloria: We reaffirm that because salvation is of God and has been accomplished by God, it is for God's glory and that we must glorify him always. We must live our entire lives before the face of God, under the authority of God and for his glory alone.
While we hold to a distinctly Reformed doctrinal tradition, we welcome and respect other Christian perspectives in the CCA community.
The responsibility to train and educate children belongs to parents. CCA serves "in loco parentis" to assist parents in fulfilling this biblical charge.
A home life that embodies biblical principles and lifelong learning provides a strong foundation for a CCA education. Active parental involvement, in age-appropriate ways, is important to a child's education. Parents are welcome in the classroom and are encouraged to participate in the overall life of the school.
In our common pursuit of lives that please God and honor one another, we value mutual respect, edifying speech, humble behavior, gentlemanly conduct, modest appearance, and biblical conflict resolution. We hold high expectations for the conduct and behavior of the entire school community — students, parents, faculty and staff.
A warm and well-ordered atmosphere facilitates the education of our students. We continually strive for an environment that is joyful, peaceful and disciplined.
Gifted teachers with a passion for learning and a love for students are essential. They must model careful thinking while evaluating ideas and philosophies, both historical and contemporary, in light of God's word. Our teachers should cultivate wisdom in our students while building a solid academic foundation.
What is Classical Education?
Classical education belongs to the authoritative, traditional and enduring stream of education begun by the Greeks and Romans, developed by the Church through the centuries and renewed by contemporary educators. Infused with the liberal arts and sciences, classical education includes the language arts of the trivium (grammar, logic and rhetoric) and the quantitative arts of the quadrivium (mathematics, science, music and visual arts).
Students study great works of art and literature, both old and new, by methods best suited to their developmental stages. As participants in the great conversation of history's finest thinkers, students acquire more than vocational skills; they prepare for their roles as informed citizens, thinking Christians and virtuous shapers of culture.